With this configuration guide you can configure your iPhone or iPod Touch via Mac OS X 10.5 for the CampusWLAN of the Hochschule Rhein-Main.
The actual configuration guide for desktop computers can be found here.
Necessary previous steps:
Download Telekom Certificate (if you have not already done so).
Install and open iPhone Configuration Utility
Create new profile: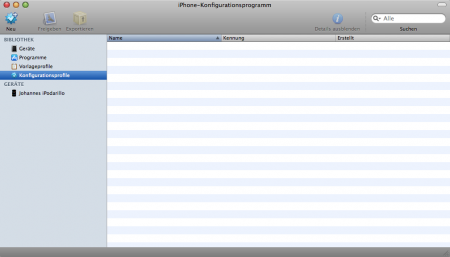 Use the name you like. I used CampusWLAN twice: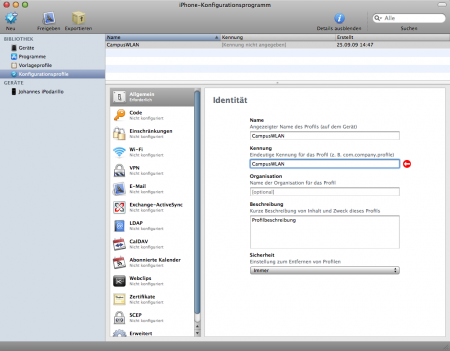 Go to Wi-Fi: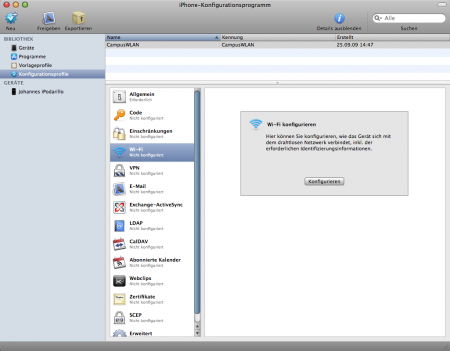 Enter CampusWLAN as SSID, choose Company WPA/WPA2 and select (only) PEAP: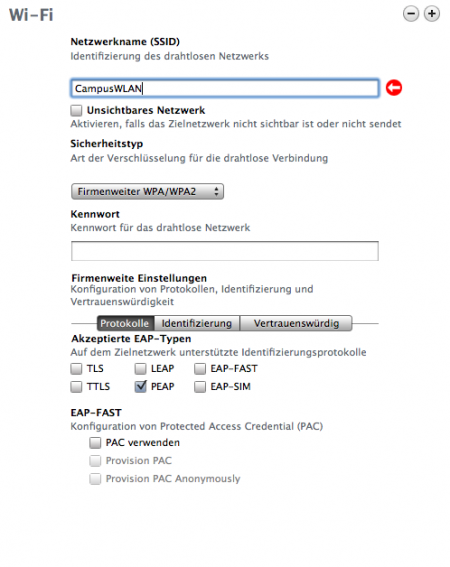 Click on Identification and enter your ITC user name: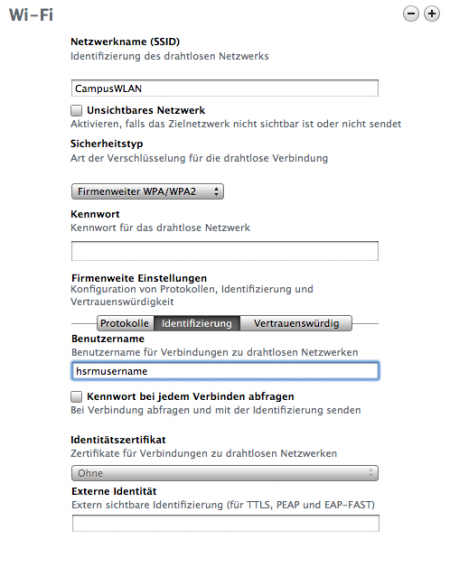 Add the certificate from Deutsche Telekom: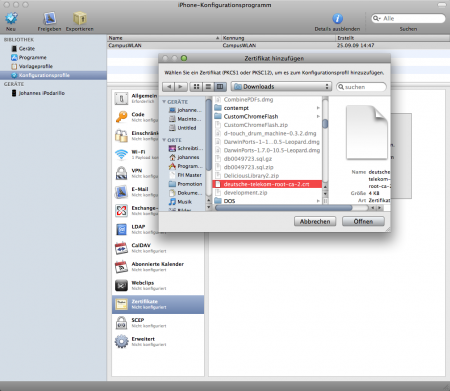 Go back to Wi-Fi, choose Trust and tick Deutsche Telekom Root CA 2: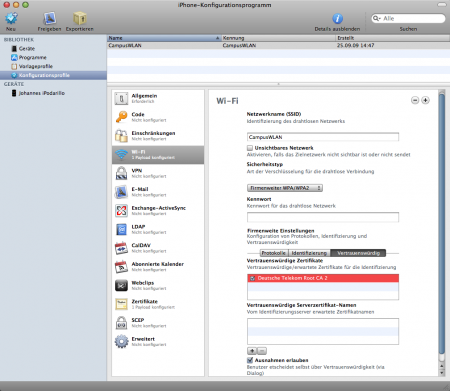 If you want to use the configuration on your iOS device, select your device in the left column, go to Configuration Profile and click the Install button: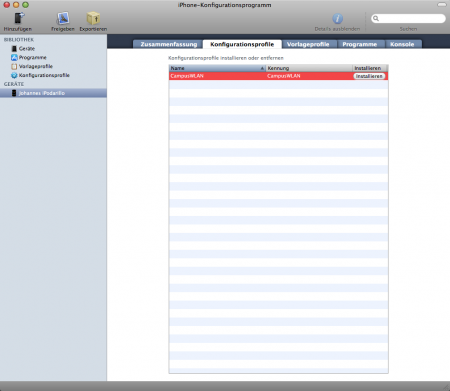 If you want to use the profile on Mac OS X Lion (10.7), click 'Export' on the top bar of the iPhone Configuration Utility and save it, e.g., to your desktop. Afterwards, double-click the profile to install it. Finally, choose this profile in the 'System Preferences' app under Network -> Wi-Fi -> Advanced… -> 802.1X.
Finish the installation on your device and enter your ITC password (Keep in my mind: You cannot use your root password. You must have created a user password before.)